Molded Pulp Packaging Paper Tray
Product name : Molded Pulp Packaging Paper Tray
Product No. : 2020430153852
Price : Negotiated
Color : White
Dimension : Customized
Material : Molded Pulp
Surface Disposal : N/A
OEM : Acceptable
Certificate : ISO9001; SGS; FSC; ICTI (Disney, Walmart)
Lead Time : 20-25 days according to quantity
Origin : Zhejiang, China
Details:
Molded Pulp Packaging Paper Tray with Custom Design Made in China

At present, paper and plastic products using reeds, straw shells, sugar cane, wheat straw, bamboo, wood, etc. as raw materials are more and more widely used, including the protection of industrial products such as electronic products, household appliances, instruments, microcrystalline glass paper products, small machinery, etc. Sex packaging, there are also retail packaging of high-quality paper-plastic products for consumer products. So what are the characteristics of pulp molded products?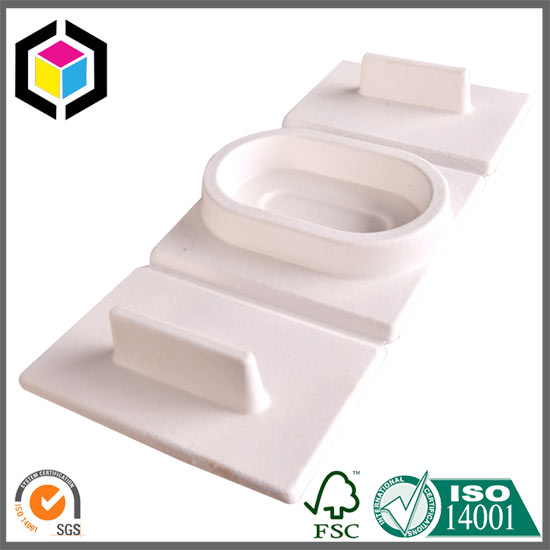 1. Through the mold, products of various specifications and shapes can be produced to meet the packaging requirements of products of various shapes, and it is easy to isolate and locate and prevent collision.

2. The paper is soft, the overall structure has appropriate strength and rigidity, and has good protection and cushioning properties.
3. Ideal inflation and moisture absorption are conducive to the preservation of food. As long as the appropriate amount of water repellent is added to the pulp, the paper molded products can obtain good water resistance. For example, the egg rack and fruit rack can be filled with water not exceeding 35 degrees Celsius within 24 hours, and no water stains appear on the reverse side; industrial packaging This performance is not required because waterproofing should be used for storage, transportation, and external packaging requirements.
4. According to needs, pulp molded paper tray can be flame retardant, anti-static, waterproof, film-coated, printed, and can be used in retail packaging terminals.

5. In terms of protective packaging, pulp molded parts have more advantages than EPS, EPE and EPP buffers.
6. The raw materials are widely used and can be used as waste, with obvious social benefits and product recycling. Both waste and finished products in production can be used as raw materials for remanufacturing.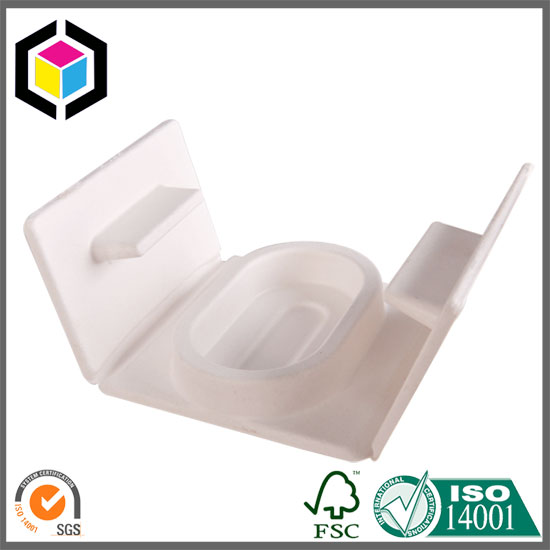 The raw materials for pulp molded packaging products are waste paper and various fiber material paper mills. Wide source and easy to collect. It will not cause difficulties to the environment and recycling, and is conducive to the export of products. While foam plastics are derived from petroleum products, resource depletion and price problems will become more and more serious. Currently, in terms of specific packaging costs, paper products are already cheaper than foam.

This artwork of product belong to each single customer, and here just for your reference. We do not have any intellectual property to sell any products containing this trade mark.
Please note that all the items are available to be customized; if you are interested in our products, please directly contact us at
[email protected]
for inquiry. We will reply you not exceed 48 hours.