Black Color Magnet Paper Box for Ruler
For this black color magnet paper gift box, it's made for ruler package with black die cut foam insert. Material 1.5mm thickness rigid chipboard, pasted with black color specialty paper, two pieces magnet close in the front, plain black color.
In our company, we are able to make such packaging boxes with your requirements, such as logo, design colors, surface treatment, etc. without any problem.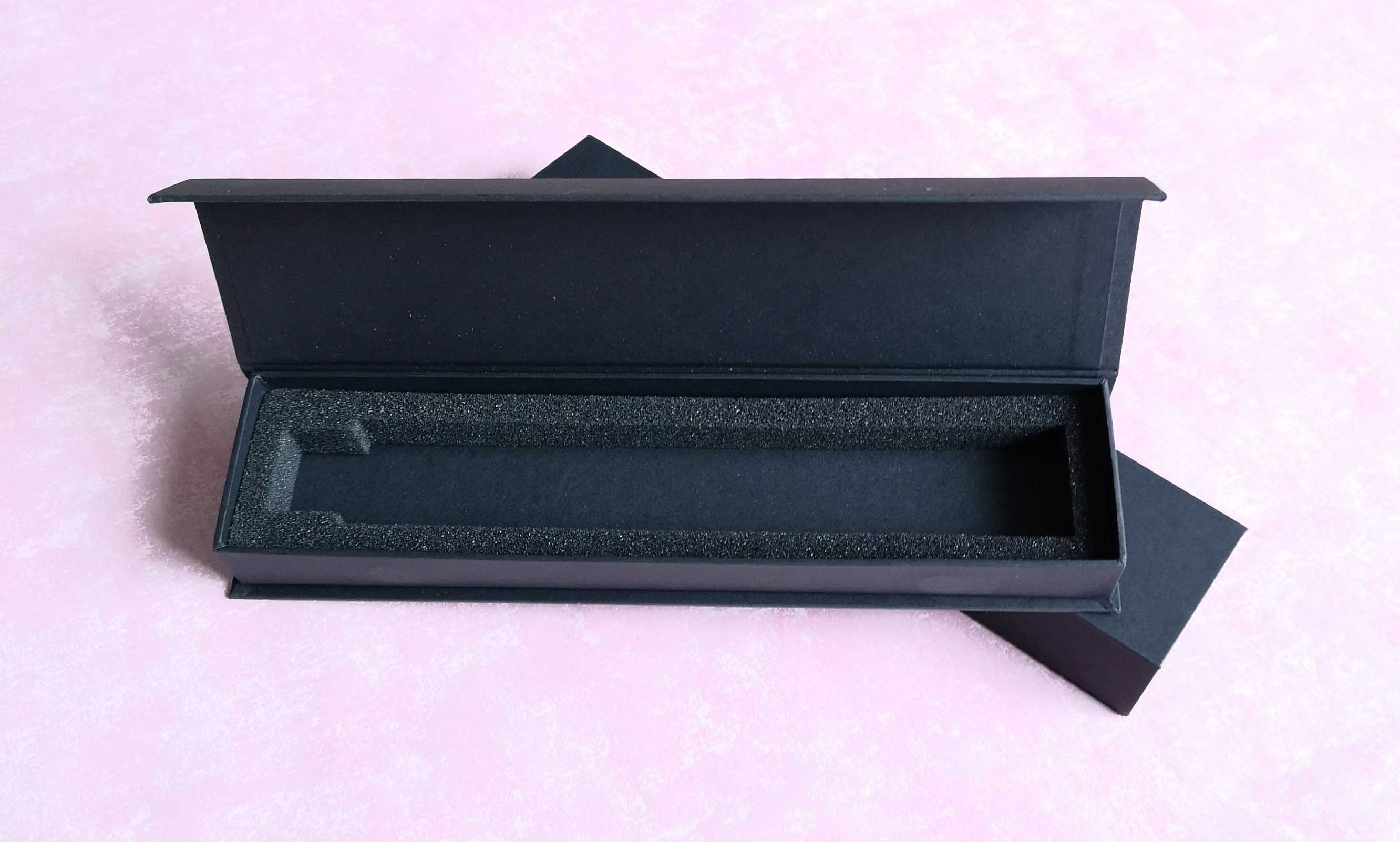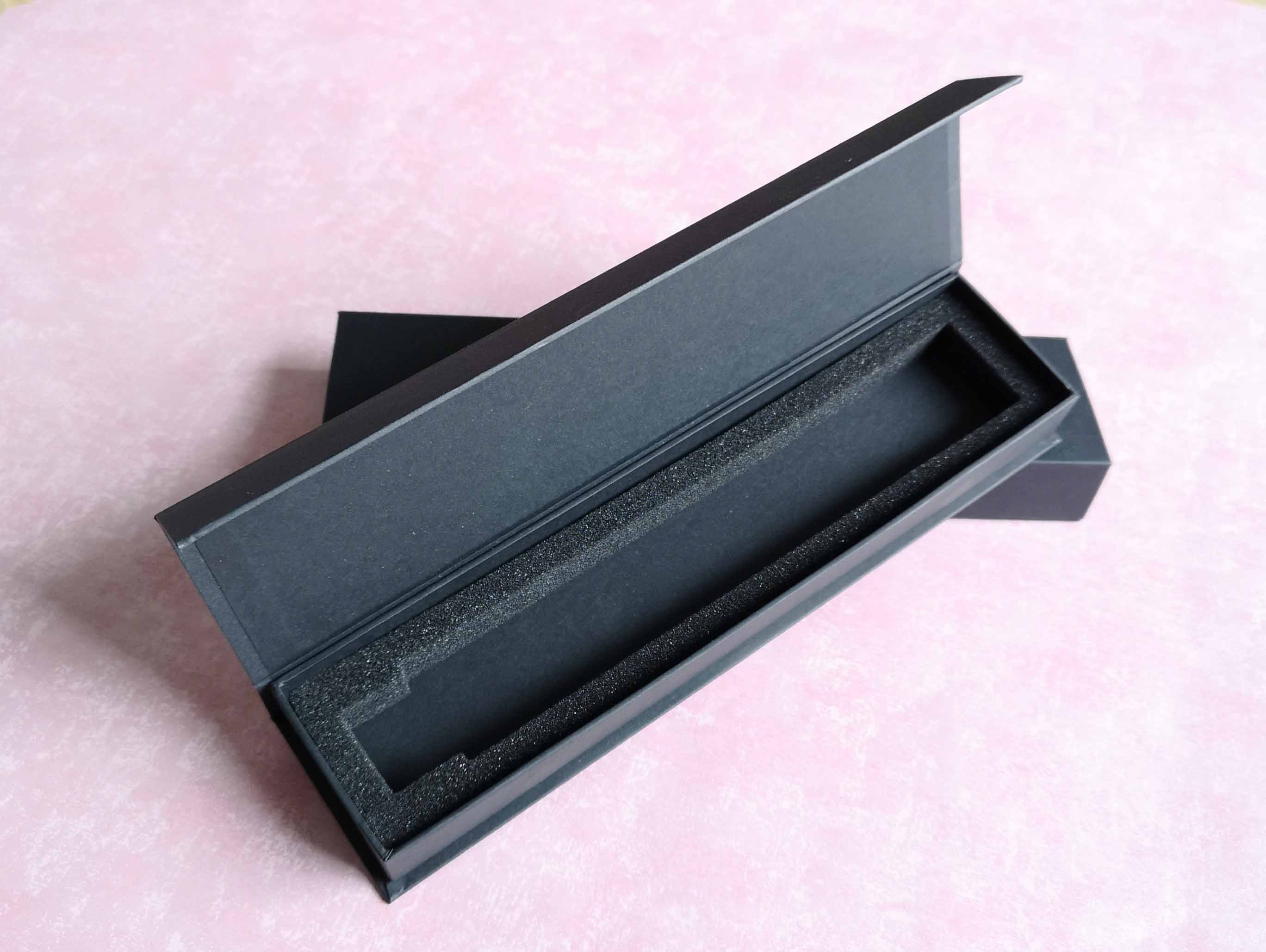 Customer in touch with our sales team, and discussed all details for this order. Before mass production, sample box was made and sent to customer for double confirmation. Once all clear, production would move forward. Screen shot below is comments from customer, he replied on receipt of the sample package.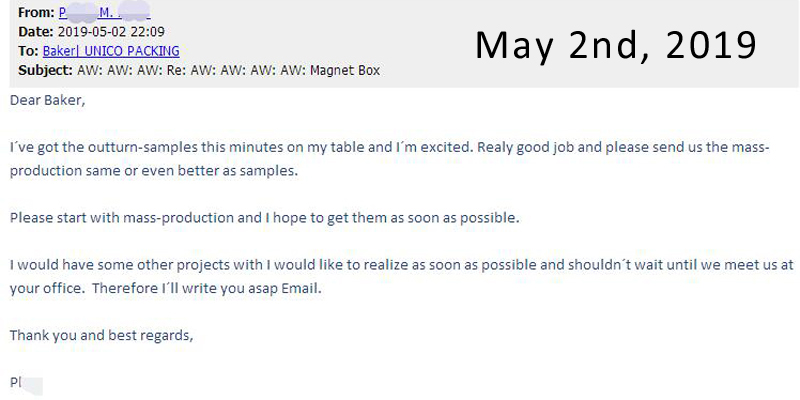 Welcome to contact with us for your packaging projects. In our company, we can provide you with good quality products, and good service.