Kiwi charity introduces 'baby box' to New Zealand
Kiwi charity introduces 'baby box' to New Zealand to help infants in need
A Kiwi charity has brought Finland's baby box to New Zealand to give to babies in need at no cost.
Constructed from cardboard and manufactured locally, the BabyStart box contains around 40 items, including clothing, nappies, a smoke alarm, a book and a toy.
It also contains a fitted mattress and bedding which allow it to be used as a baby's first bed.
The first box was given away in March last year and, according to co-founder, Philip Horrobin, it was choice-affirming moment.
"We were fortunate enough to be there when the first box was given away and we came away knowing we had done the right thing."
The baby's sister had died from SUDI (Sudden Unexpected Death in Infancy) the year before and his mother had very little resources available to care for him on his first day home from hospital.
The charity, which has so far been largely self-funded, has now given away more than 80 boxes but wants to expand the programme further.
They are seeking more funding for the project and also selling the boxes.
"We even offer the boxes for sale with each one purchased allowing us to give an identical one to a baby in need. They're a significant cost at $750 so we expect them to be the sort of thing several people pitch in for as a baby shower present - or perhaps a gift from generous grandparents," Mr Horrobin said.
Mr Horrobin and his wife Claire told 1 News their aim is to target the one per cent of the most challenging cases in New Zealand.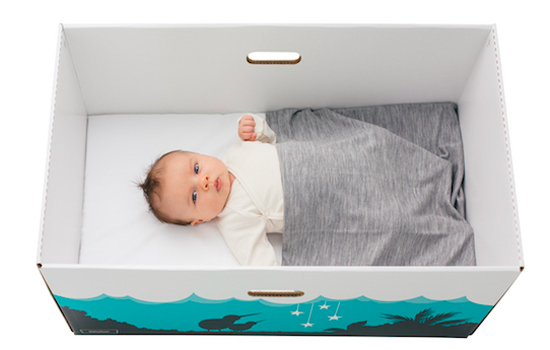 "We've had situations where there's been gang violence, drugs, prostitution and women's refuge cases," he said.
They have been working with DHBs but eventually they'd like to see the boxes reach a Governmental level.
"It's on us to show that they work as, so it's not simply saying to the government this is a great idea, we've got to provide some evidence."